To a person in pain, there is no greater moment than when they first begin to experience relief. At North Lakes Pain Consultants, we are committed to providing individualized evaluation and treatment for painful conditions. Using physical therapy, medication, surgical intervention, and state-of-the-art minimally invasive and non-invasive pain management techniques, we provide relief for our patients with an eye toward their long-term overall health. No two people experience pain the same, so no two treatment plans are alike. Each of our providers is an expert in their own right who actively collaborate to provide individualized, specific care for every member of the North Lakes patient family.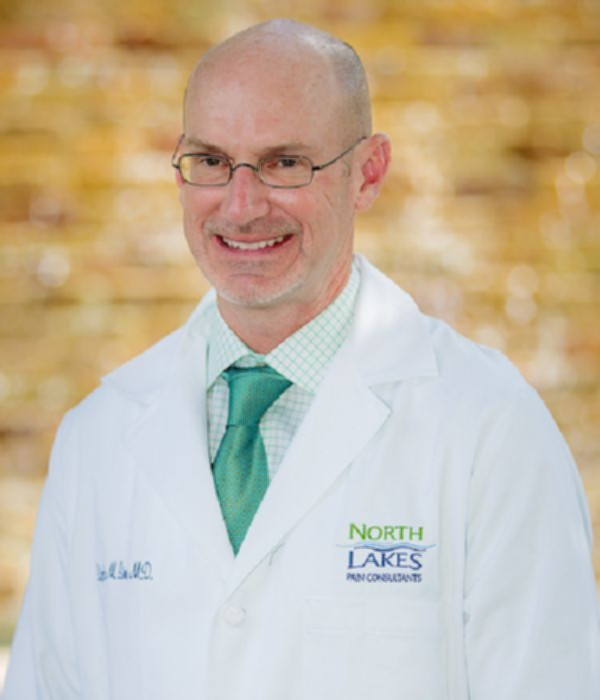 Stephen M. Sims, MD.
Stephen M. Sims, MD is double board certified by the American Board of Anesthesiology in Pain Management and Anesthesiology. After attending medical school at the University of Texas Medical Branch in Galveston, Texas, he completed residency training in anesthesiology and a fellowship in Pain Management also at UTMB. He is currently a clinic teaching professor and has trained MD Anderson pain fellows for the last 20 years.
Dr. Sims' is committed to learning and developing new procedures and interventions to minimize or cure chronic pain. His partnerships with spinal surgeons, physical therapists, chiropractors, and psychologists help round out his offerings to his patients. Not only does Dr. Sims pride himself on maintaining a high level of integrity in his work, he believes finding the best way to control a patient's pain is an extension of his personal life mission.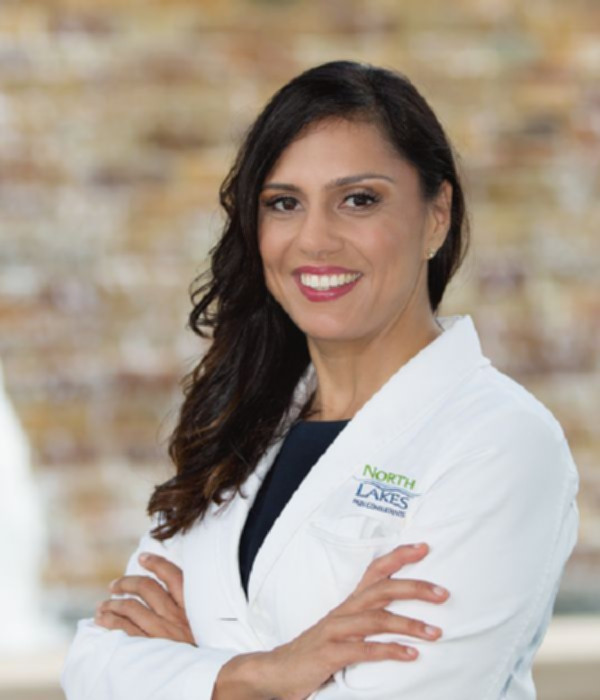 Anisa F. Gopalani, MD.
Anisa Gopalani, MD is board certified in Physical Medicine and Rehabilitation. After completing medical school at the University of Texas Medical Branch at Galveston, she went on to complete her residency training at Baylor College of Medicine in Houston, Texas. Here she served as Chief Resident, excelling in both her medical training and her ability to lead other physicians. Dr. Gopalani went on to complete a fellowship in Pain Management with the Department of Anesthesiology at M.D. Anderson before bringing her vast knowledge and expertise to North Lakes. Dr. Gopalani is specifically trained in interventional pain management techniques including administering epidural injections, nerve blocks, implanted therapies. However, it is her work as physiatrist that offers patients their best hope at achieving both pain relief and a restored function. Not only is she able to treat a patient's pain, but she is also able to diagnose its root cause and recommend therapies to address a person's loss of function.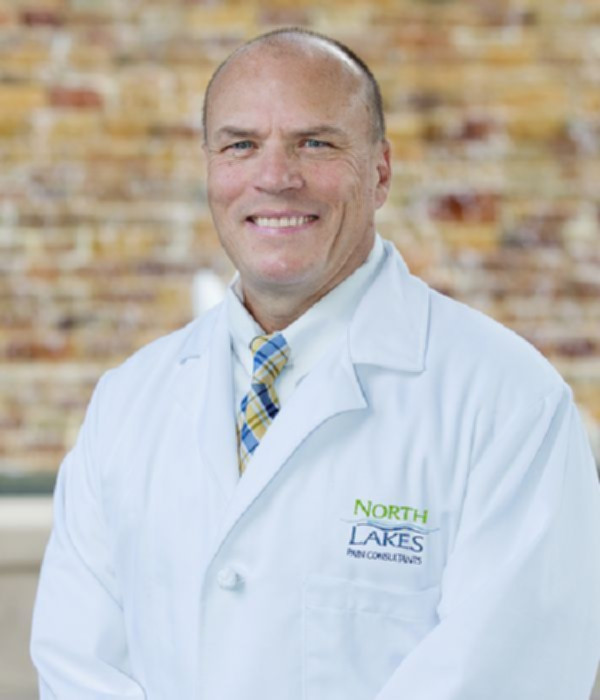 John B. Williamson, MD.
John B. Williamson, MD is a native Texan, was born in Denton and attended Texas A&M for his undergraduate degree in Engineering. After graduating from medical school at the University of Texas Medical Branch at Galveston, Dr. Williamson had his own private practice in Amarillo for almost 20 years. Dr. Williamson joined North Lakes Pain Consultants in 2013 after moving to Huntsville to be closer to family and immediately began putting his almost two decades of expertise in treating chronic pain to use. Dr. Williamson is board certified in Anesthesiology by the American Board of Anesthesiology and in Pain Management by the American Board of Pain Management. His primary expertise is using both new and proven surgical and non-surgical interventions to improve function and reduce pain in his patients.